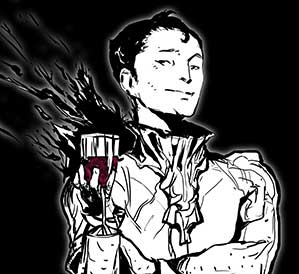 About me
I am an erotica writer and active member of the kink community. You can find my works online, or bump into me at various fetish events around Eastern Europe.
Apart from erotica, I am also a big fan of fantasy, science fiction, transhumanism and AI. I am an advocate for a more progressive society as well as relationship models. I'm always on the lookout to connect with new and interesting people that can challenge my worldviews.
Favourite themes/fetishes
My fetish list is staggeringly long, but I love dark themes, exploring stories that end badly, include domination and submission; irreversible changes and psychological games. I'm also quite fond of contrasting aesthetics, beautiful girls alongside grotesque beasts, frailty against strength, beauty versus monstrosity.
My Projects
I'm involved in a variety of projects, but the main one is currently Transylvania: The Erotic Horror Adventure. I also write and short stories when I have the time. You can find some older projects around here as well (check Other content), but these have been placed either on hold or on the backburner while I deal with higher priority things.
Comissions
I am open to *some* commissions, but will not take up big request as I want to stay focused on delivering regular content for the ongoing projects. For the most up to date information, please check Commissions. For any questions or requests, you can contact me at vincent@xfiction.org
On F95, my profile is Vincent Valensky, while on TFG it's Somnium. It's the same person.